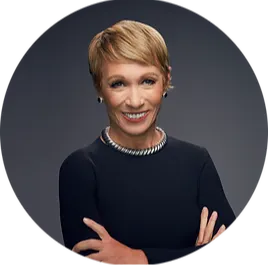 I have the pleasure of experiencing first-hand how Monarch goes the extra mile. They're one of my favorite Brokers, and I give them my stamp of approval when it comes to all things real estate.  They will deliver!
_
Barbara Corcoran
Real Estate Mogul, Business Consultant and ABC's Emmy Winning TV Show, "Shark Tank" Investor
Working with Laura and her Monarch Reserve team is a pleasure. They don't disappoint.
_
Bernard Arnault
CEO, LVMH
Having worked with the Monarch team for over 6 years, I can attest to their attention to detail, great care and mastery at all things real estate.
_
Richard Ziman
Real Estate Investor, Philanthropist
MEET TEAM MONARCH


With over 100 years combined experience, $10 billion in real estate, and 1,000's of homes, Monarch Real Estate Collective was founded from humble roots to a 25-year career in Real Estate for Founder and CEO, Laura Doughty. She understands what it's like to want more from your real estate experience. Laura and Team Monarch have the skills and experience to help you go beyond the transaction.
Meet Team Monarch
GOING

BEYOND
Because Monarch Real Estate Collective is an expert at your lifestyle, we understand that your REAL ESTATE also involves your LIFE.
From Development and Design to Private Jets and Yachts . . .
Where Bespoke Service Meets Luxury Excellence.
MONARCH RESERVE APPLICATION FORM